Here is some of what the Taters have done when they're not performing. Click each album to read about it, listen to tracks, or buy CDs & downloads:
My First Christmas (with Dec 2016: My First Christmas (With You) Re-released on CD single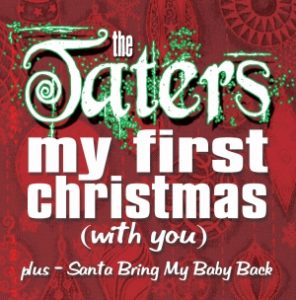 We just re-released the 2003 Christmas single, with new artwork. Recorded during the sessions for our "Recess" album, this has been a regular part of our holiday shows for more than 20 years. You can get a copy of the CD or a digital download over at Bandcamp!