DON'T SCREAM!
SONGS TO KEEP YOU UP AT NIGHT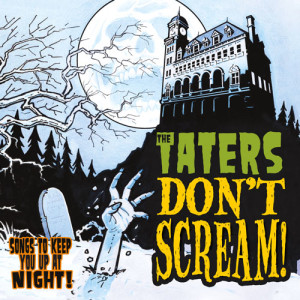 The new CD out from The Taters is ready for downloading and ordering, just in time for Halloween!
"This demonic disc is an entertaining mix of macabre music. So check out The Taters' "Don't Scream!" You might find it poisonously perfect for your "Monsters' Holiday".
– AXS.com (Will Phoenix, reviewer)

Available to buy now at our Bandcamp page!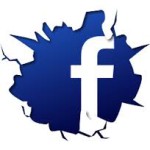 Share the Facebook page
for DON'T SCREAM!
Track Breakdown:
BOWMAN BODY INTRO


Yep, horror fans, the Man himself pops out of his box to give the CD a great opening kick down the stairs. How can it miss with an intro like this?

YOG SHUF'FEL


(©2015 Craig Evans & Greg Marrs, BMI. All rights Reserved)
A monstrous mambo in honor of The Great Old Ones. Written and arranged by Craig & Greg, this instrumental bit of spookiness features The Hoary Horde of Horns with Chris Watling, Bryce VanStavern, and Stephen Christoff. Add in some vocal chants from the Esoteric Order of Dagon, and you can feel the rumblings beneath as Cthulhu and his party pals begin to come forth! I'll bet even old HPL himself would find his toes tapping on this one.

ON HALLOWEEN


(©2015 Craig Evans & Gary Walker, BMI. All rights Reserved)
A brand new ode to the season from Craig & Gary, the chorus is a holiday earworm for sure! Includes some etheric sawing from Stephen Christoff!

DO THE MONSTER


(©Ira Marlowe, Slow Reveal Music, BMI. All rights Reserved)
After years of including it in our Halloween stage shows, we finally get to record this new standard from the macabre Ira Marlowe. A long time favourite from both sides of the stage, with guest piano pounding from Cole!

Com, and trip it as ye go,
On the light fantastick toe – Milton (not the Monster)

DON'T SCREAM (IT'S ONLY HALLOWEEN)


(©Andrew Gold, G And L Publishing. All rights Reserved)
Another Samhain staple in our shows, this song was from Andrew Gold's "Halloween Howls" CD some years back. Complete with spine-chilling sax and shocking sackbut (look it up!) from Chris Watling and Stephen Christoff.

MONSTERS' HOLIDAY


(©Buck Owens, Sony/ATV Tree Publishing. All rights Reserved)
A Halloween classic from Bloodcurdling Buck Owens, this has been a holiday favourite for 2 generations of Taters (Cole was singing it by 3!)

WOLFMAN TOLD ME TONIGHT (HALLOWEEN MIX!)


(©2008 Craig Evans & Gary Walker, BMI. All rights Reserved)
Originally released on The Taters' menagerie CD in 2009, this is an updated mix all ready for Halloween. Written by Craig & Gary and originally inspired by our first watching of "American Werewolf in London", as David Naughton repeatedly ignores the warnings of his late friend Griffin Dunne. That can't go well!

BUCKABOO!


(©Bob Morris, Sony/ATV Tree Publishing. Arrangement @2015 The Taters, BMI. All rights Reserved)
The CD closes out with a final eerie instrumental, and another Buck Owens tune, this one written by Bob Morris. The Taters' recipe for instant Halloween songs – take a song, put it in a minor key! BONE appetit
CD Credits
Recorded in Sep/Oct 2015 at Slipped Disc Audio in Ashland, VA by Spooky Soundsmith Supreme Bill McElroy.
Engineered, mixed & mastered by Bill McElroy
Craig Evans – Vocals, bass, piano & keyboard
Brad Tucker – Vocals, acoustic guitar, bass
Greg Marrs – Vocals, electric guitars
Chris Mendez – Vocals, drums, percussion
The Hoary Horde of Horns
Chris Watling – Spooky saxophones
Bryce VanStavern – Terrifying trumpets
Stephen Christoff – Scary Saw & Sackbut orchestra
and featuring
Cole Evans – Perilous piano on Do The Monster
Anne Jones – Guest victim on Wolfman Told Me Tonight
Thanks for the blood-curdling cover art by
---