Happy Holidays from Taterland!
We're finish up 2016 with a bang, and getting geared up for 2017, our 20th Anniversary! Lots happening next year, so check back here and our Facebook page to keep up! And be sure to check out the calendar page to see some of the shows being added to the calendar!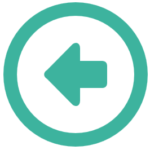 ---
My First Christmas (with You) Re-released on CD single
We just re-released the 2003 Christmas single, with new artwork. Recorded during the sessions for our "Recess" album, this has been a regular part of our holiday shows for more than 20 years. You can get a copy of the CD or a digital download over at Bandcamp!
"The Taters soar through a catalog of Americana and '60s-era pop influences"
The Taters play an eclectic mix of roots rock, pop, country, skiffle & Americana, a sound that's been compared favorably to a mixture of Everlys, Orbison, Beatles, and Nick Lowe. Writing in Billboard Magazine, critic Gordon Ely described the Taters as "determinedly-and gleefully-forging a path with no limits or end in sight. This is music for which you've been waiting a long, long time… Without a trace of self-consciousness or pretension, the Taters draw up a formula that can rightly be claimed as their own".
"Don't know the Taters? Pick up Taters Party to start, and then dive into the back catalog. You won't be sorry"– Alan Haber, Pure Pop Radio

"The crowd cheered, people danced, they absolutely saved our event!"
– Ron Carter. CEO, Children Incorporated

"Think 'Beatles For Sale', if Marty Robbins were a primary influence instead of Carl Perkins "- No Depression Magazine

"Picture ELO gone Americana, and you'll get the idea"
– Mike Lidskin, TWIRL Radio

"We can't think of any group we would rather present on our stage"

"The connection between singer-bassist Craig Evans and guitarist Brad Tucker goes back more than 20 years. That kind of knowledge and interplay is responsible for the crisp harmonies and infectious hooks of the band's old school roots-pop"- Durham Herald-Sun"Country roots-pop, dashed with the genius songwriting of 60's & 70's power-pop, like a curious, accidental mix of the Mavericks, the Everly Brothers, Roy Orbison and the Beatles" – CD Baby
Latest News