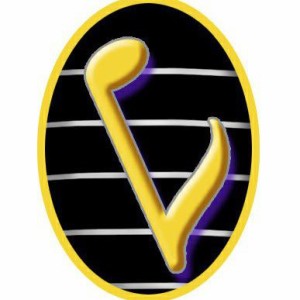 On Jan 19, we played a headline set at the VOCAL Songwriter Showcase at O'Toole's. Here's a review of the set – I corrected a few song titles, but otherwise it reads as posted…
"The Taters" are a Richmond staple in the music scene. They are frequently seen around town at clubs and charity events to the delight of the audiences that attend. Such was the case tonight. Many of their songs fall into pop classic territory reminiscent of the late 60's and 70's. Made up of Craig Evans (bass) who also handles most of the vocals, T. Bradley Tucker (rhythm guitar) Greg Marrs (lead guitar) and Chris Mendez (drums) their music perks along quite happily. "No I Don't" which led off the set, was upbeat but contained a more negative message of rejection, "Oceans Apart" was song of longing, followed by "On Our Own" about love requited. "I Got Lost" (help me find my way out of here) had an appropriate psycho-spooky sound to it. "Peccadillo" humorous in content, referred to the singee as "the scoundrel of my dreams" which sequed nicely into "Do You Dream" in which singer longed to share dreams with the singee. "Cat In The Window" captured in story form the wistfulness of a character a little lost in life. "In The End" featured Brad on vocal and guitar in a more mellow Dan Fogelberg state of mind and then "New Girlfriend" an upbeat, latin tinged song, featured Chris on vocals. Not to be outdone. Greg performed a new song "Not My Fault" and threw in some very hot licks along the way. "Rocks" repeated that psycho spooky sound heard previously and the guys closed out their set with "Such a Good Day" a semi Beatlesque sounding song with a happy message. All in all it was such a good night, as the enthusiastic audience demonstrated with their applause.
VOCAL is the Virginia Organization of Composers and Lyricists. Craig has been a member since about 1997, and has been a past recipient of their Album of the Year award and Songwriter of the Year award. Here's a link to the VOCAL homepage.